Getting arrested is terrifying in South Gate, California, or any other place. Nobody wants to spend time in prison, but it might be challenging to know what to do if you find yourself imprisoned in this Southern California city. But don't worry; this guide will outline precisely how to leave a South Gate city jail and swiftly and safely get back on your feet.
Having the correct information on hand can make all the difference while attempting to secure your release from jail. Here, the experts at Angels Bail Bonds will cover everything about posting bonds, getting in touch with loved ones, knowing your rights after an arrest, and much more.
This guide will provide you with an understanding of South Gate's legal system with information that could be useful if you or someone you know ever finds themselves in a sticky legal situation. Now let's go into the specifics of what you should do to get released from jail quickly.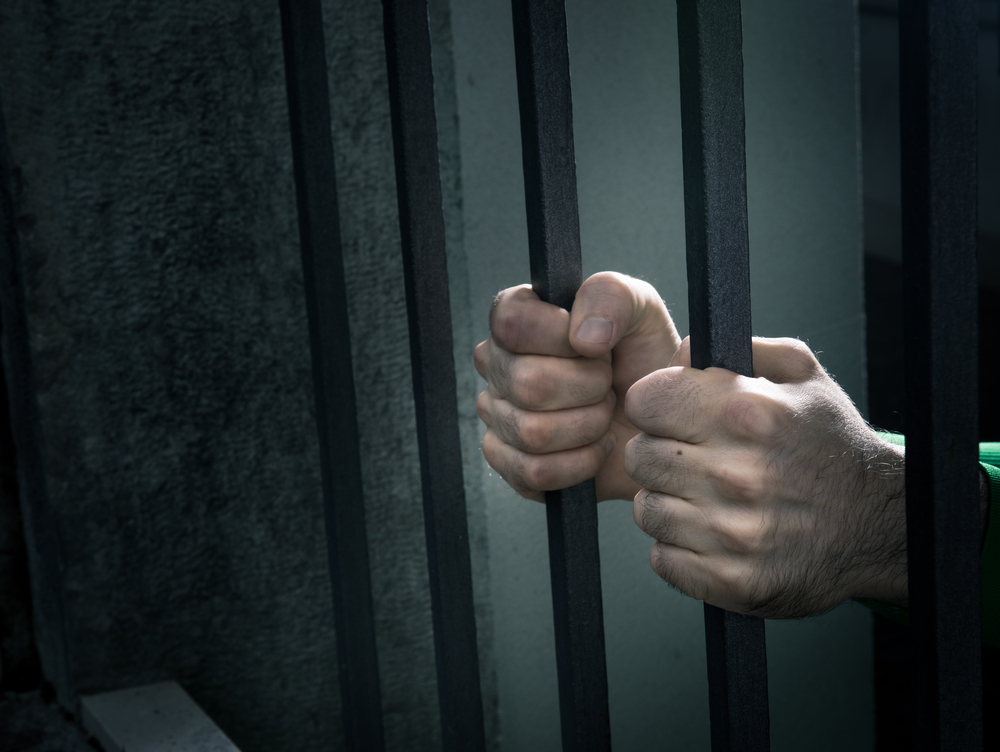 Searching For An Inmate In South Gate City
You need to follow a few steps if you're looking for an inmate in Los Angeles County, specifically in South Gate. The first is just finding out where the individual is being detained. Both male and female inmates are mostly sent first to the South Gate City Jail at 8620 California Avenue, South Gate, CA 90280, a temporary jail facility where inmates are housed before being arranged or sent to larger county facilities.
Once you have identified the appropriate correctional facility, you can either get in touch with them directly or do a search for your loved one online using websites like the official Los Angeles County inmate search.
Once you've identified the right individual, it's time to consider the steps necessary to secure their release from jail. You'll need the services of a bail bondsman to aid secure someone's release from jail, and this will depend on the nature of the charges against them, their criminal record, and the amount of bail set. Finding out what kind of restrictions the local courts might impose on an inmate's release could be crucial. For instance, some court systems mandate that all cash bail payments be made no later than the second business day following the defendant's release. And some criminal charges even prohibit bail from being an option.
No matter the circumstances, knowing the steps in the bail bond process to take to secure a prisoner's release will make your life much simpler. You can get invaluable insight into how to guide your loved one through the bail bond process effectively by researching online resources like our website, court websites, and local law enforcement offices.
Getting An Inmate Released From Custody
For many people, securing an inmate's release from custody can be a difficult but important effort. Getting someone out of prison or other correctional facilities necessitates legal assistance and familiarity with local legislation. Many jail facilities in and around the South Gate area accommodate both men and women detained after arrest.
After the booking process but before a person is permitted to leave the facility, it's crucial to understand what kind of bail has been set and whether it will demand payment in advance. Certain jails and prisons won't release an inmate unless other additional conditions, such as drug testing or even completing court-ordered classes, are met.
Research should be done in advance, and professional assistance from a bail bond company should be sought to ensure that everything is taken care of before leaving any correctional facility. Anyone requesting an early release from custody will be well aware of the procedures to follow in order to return home safely and without encountering any further difficulties.
Posting Bail In South Gate City Jail
The South Gate City Jail at 8620 California Avenue in South Gate; the Twin Towers Correctional Facility and Men's Central Jail at 450 and 411 Bauchet St., Los Angeles; and the L.A. County Century Regional Detention Facility ("CRDF") in Alameda St., Lynwood, are the primary detention centers for South Gate.
Posting bail is essential to obtaining an inmate's release from custody in South Gate City jail or other Los Angeles County prisons and jails. The person responsible for paying (commonly referred to as the "bailer") must be informed of the various facilities offered and understand what is expected of them in order to post bail effectively. The South Gate Police Department runs the small South Gate facility, so call the department at 323-563-5400 for information about bail there.
Besides the South Gate City Jail, other detention centers that serve South Gate are the Twin Towers Correctional Facility, and the L.A. County Century Regional Detention Facility ("CRDF"), frequently used in South Gate City for posting bail or relocating convicts.
Individuals must have their jail I.D. number on hand and be prepared to pay all necessary costs while posting bail at any Los Angeles County jail. Cashier checks and money orders are often the only acceptable forms of payment for the procedure, not credit cards. Before being permitted to post bail at these facilities, further procedures may be necessary depending on the circumstances behind the arrest.
Here's a tip: When it comes to bailing someone out of jail in South Gate, if you have any questions about any step of the procedure or need assistance understanding your alternatives, speak with an experienced bail bond company like Angels Bail Bonds to address your concerns, who can help you with any questions regarding South Gate bail bonds, location a private, and public defender, and more.
How Angels Bail Bonds In South Gate City Gets You Out Of Jail
Angels Bail Bonds are the ideal option if you need to leave jail fast after being detained in South Gate. Their South Gate bail agents offer a quick, dependable service with a simple payment schedule that makes leaving as stress-free as possible.
They begin by evaluating your circumstance and arming you with all the knowledge required for an informed decision about bail bonds and the South Gate jail system. From there, they will support you through every step of the bail bond process, including assisting with paperwork completion, assembling documents required for court appearances, providing transportation if required, and making sure your release occurs as quickly as possible, no matter the type of criminal offense included in your charges.
Angels Bail Bonds will make every effort to assist in getting you released on bond, regardless of a defendant's criminal record or how serious or complicated the allegations brought against you may be. And if there are any problems or setbacks along the way, their knowledgeable staff and attorneys will help you.
Essential South Gate Jail Information
The Angels Bail Bonds team serves all of L.A. County, including the South Gate City Jail, a Type 1 Jail located at 8620 California Avenue, South Gate, CA 90280. This temporary facility is run by the South Gate Police Department, with a jail staff of six full-time custody officers and a capacity for 36 inmates. They have two single-person cells, two female cells for three people each, two sobering cells for up to seven arrestees, and seven cells for four.
There are also two other major county detention facilities nearby, like Twin Towers Correctional Facility and Men's Central Jail in downtown Los Angeles and Century Regional Detention Facility ("CRDF") in Lynwood.
Their licensed bail bondsman can help you to know what to expect when attempting to post bail and be free, their knowledgeable staff will gladly answer any questions you may have, thanks to their access to jail records, arrest records, inmate lookup tools, and ample experience. They can also recommend you to a private attorney or even help if you're assigned a public defender, which is a huge relief during a crisis.
With their assistance, you can get out of jail quickly and without any hassle.
Some inmates in L.A. County might be sent to other facilities in Southern California, but most detainees in South Gate serve jail time within city limits at the South Gate jail for their first 24 hours and then are sent to county jails if they're not bailed out before.
Hours for Visitations At the South Gate Jail and Other Detention Centers in Los Angeles County
The good news is that both the South Gate Police Department Jail and the other county jails have an easy-to-understand visitation hour guide.
The South Gate Police Department jail is open 24 hours a day, but visitors must first call the station at 323-563-5492, and make an appointment, with visiting hours being Monday through Sunday from 12:00 p.m. to 2:00 p.m. All visitors must provide a valid ID. The South Gate Police Department Jail can house inmates only temporarily before being moved to the larger county jails
One of the other two major detention centers for South Gate detainees is the Century Regional Detention Facility ("CRDF") in Alameda St., Lynwood, also known as Lynwood Women's or Lynwood Jail, and the Los Angeles Twin Towers Correctional Facility. These prisons serve both South Gate and Monterey Park, Temple City, South Pasadena City, West Covina, Santa Fe Springs City, and others.
Century Regional allows visitors to speak with inmates on Saturday through Tuesday from 7:30 a.m. to 12:20 p.m. and 1:20 p.m. to 3:30 p.m.
The following times are available for a visitation from lawyers, clergy, and bail bond agents:
Sunday through Tuesday, 7:30 a.m. to 12:00 p.m. and 12:30 p.m. to 3:30 p.m.
Tuesday through Friday, 9:15 a.m. to noon and 2:00 p.m. to 4:00 p.m.
For Twin Towers prison, it is open to the public Monday through Sunday, 24 hours per day, although an appointment is required to ensure time with an inmate, which can only happen Saturday and Sunday, 7:30 a.m. to 10:45 a.m. and 12:30 p.m. to 3:45 p.m., and Monday and Tuesday 9:30 a.m. to 3:45 p.m. and 5:30 p.m. to 6:00 p.m. Walk-ins for same-day visits are possible, but limited to first-com-first-serve and are not guaranteed.
If you need help finding an inmate at South Gate Jail or any nearby county jail, as well as help with South Gate bail bonds, call (800) 224-5911.
Can I Call An Inmate In South Gate Jail?
The rules of the South Gate city jail will determine whether or not an inmate can get a phone call. In most L.A. County facilities, inmates are allowed to make outside calls; however, they must use a prepaid phone service provided by the facility and pay for each call made. Depending on the rules, they may also be able to receive calls.
Nonetheless, L.A. County Jails allow people held (the arrestee) to make three free phone calls at no limits during booking, and South Gate city jail is no exception. Once booked, inmates may make unlimited collect calls during program hours. At a temporary facility, inmates typically cannot receive incoming calls. If you want to know if you can get in touch with someone who is currently being held at the South Gate Police Department, call us at (800) 224-5911 to help with inmate search information or contact the Los Angels County Sheriff's Department.
If you wish to contact an inmate at a longer-term county prison, you may do so through mail addressed to the detainee as follows:
[Inmates Name & Booking Number]
Los Angeles County Sheriff's Department
Century Regional Detention Facility (CRDF)
11705 S. Alameda Street
Lynwood, CA 90262
or
[Inmates Name & Booking Number]
Inmate Reception Center (IRC) at the Twin Towers Correctional Facility
450 Bauchet Street
Los Angeles, CA 90012
(213) 893-5875
Is it Possible to Bail Yourself Out in South Gate, CA?
Yes, the answer is that you can free yourself from jail. If you have the means, you can accomplish it. This is frequently rather challenging, especially when dealing with more serious criminal charges. People don't always have access to large amounts of cash, and bail can be a significant financial burden. This is where a bail agent and a bail bond company come in and help you with South Gate bail bonds.
Trust Angels Bail Bonds to Get You Out of South Gate Jail
When looking for a reliable bail bonds team in South Gate, look no further than Angels Bail Bonds. You'll have a bail bondsman and a bail agency that is capable of handling your and your loved one's needs during the bail process at South Gate Jail. It's important to find a licensed bail agent that can work with you on payment plans if needed, and that's what we're here for.
It's important to remember that every situation is unique, so you should always consult the bail bonds team at Angels Bail Bonds as soon as possible to give you or a loved one the necessary information to quickly post bail and be free of any time in jail. Our experts and attorneys are on call 24/7, have ample experience with the L.A. County County Sheriff's Department and South Gate Jail, and know the ins and outs of the Southern California bail process.